September 27., 2017.
dunaPart4 - Newsletter No.5
Dear Friends and Colleagues,
We are very happy to announce that the detailed schedule of dunaPart4 is online now. Please visit our website and see the information about our artistic programme.
The dance and theatre programmes will run parallel, theatre events are marked with purple, dance events are blue, newcircus is green and all other professional, off and club events are marked with yellow.
If you haven't registered yet to dunaPart4, you can do so now »»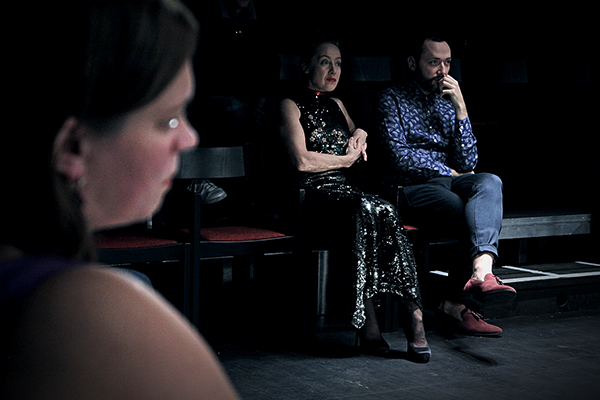 Chekov by dollardaddy's - photo: Gergő NAGY
After registration please book the performances that you would like to see. dunaPart will provide you the tickets for the selected shows and will give you all your tickets upon arrival. Please note that for some shows we have limited audience capacity, so make sure you make your selection of programmes as soon as you can.
As the programme is quite dense we will offer bus transports from venue to venue as well as some finger food all through the four days of the programme.
Also, we have partner hotels with discounted offers during your stay in Budapest, you'll find the list of them under "my Stay" tab after you've registered.
Just like in many other countries the conditions of staying independent in arts do not only have gradually hardening financial difficulties but we are facing a time when maintaining a critical voice and the diversity of contemporary arts is more and more crucial. This is why it is our primary mission to keep the borders and the international dialogue open and help the independent artists active in Hungary.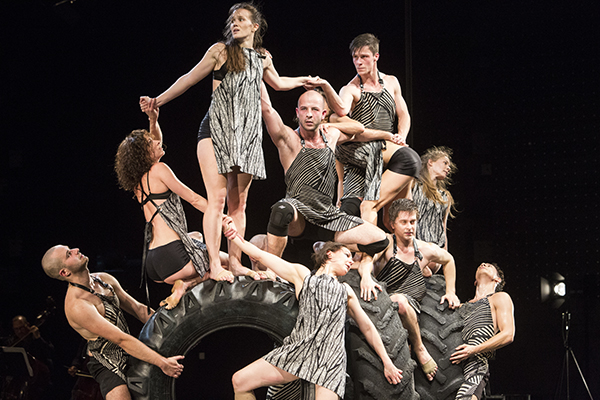 Forte Company-Bartók: Concerto - photo: Zsófia PÁLYI
Please join us in our mission, come to Budapest and follow the programme of dunaPart4. Also, we would like to ask you to help us with spreading the news about dunaPart4 and sharing the information about the event – either on Facebook or by e-mail – with your colleagues who may be interested to come to Budapest and see what's going on in the independent performing arts field in Hungary now.
Best wishes,
the Organizers
PS.: If you have found this email in your spam folder please make sure that you move it back to your inbox and mark as "not-spam" so that our next newsletter arrives there.
To get our regular newsletter, please, subscribe here!